For investor information:
CONTACT US TODAY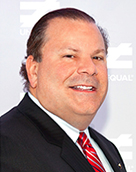 Company Profile
Unequal's genesis is the military and law enforcement. Put another way: we were born in battle and built for sport. Our technology was built on the premise, "If Unequal can stop a bullet it can stop a blitz or a ball." For instance, our tech is integral to the LAPD and CHIP bulletproof vests. We modified that patented, thin, lightweight and flexible protection for sports.
During the past decade, Unequal Technologies Company has spent millions in R&D, patent filings and is now commercializing its patented sports protection for the head and heart. The Company produces a broadening line of proprietary products which dramatically reduce the harmful effect of blunt force trauma and impact shock to the head, body, even cell phones.
Products Include:
Both branded products and those sold through OEM licensees. BodyGuardz®' use of our tech in protective phone cases is an example of a successful OEM relationship where our brand-payoff is in thousands of AT&T, Best Buy and Target stores. Our NURO® headgear and helmet liners reduce the risk of concussions and include the fastest growing brand of headgear in soccer.
Latest Breakthrough:
Our HART® line of chest and heart protectors. The embedded tech was the first ever proven effective in greatly reducing risk of sudden death from commotio cordis, the #2 killer in sports. Tufts Medical Center authored a peer-reviewed, published study in the Clinical Journal of Sport Medicine. The FDA subsequently reviewed the HART® device and allowed an IFU Claim. With almost 40 million at-risk athletes playing sports (ages 6-18), this market is vast and unserved. Unequal dominates with the world's only proven solution and is years ahead of the competition in this green field of 40 million at-risk kids in the USA alone.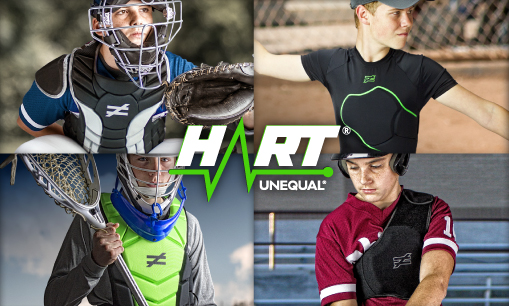 With our first mover advantage, the Company is likely to benefit tremendously from the "Duty of Care" doctrine in which sports governing bodies, leagues, schools and colleges have the legal obligation to see that proper safety measures are taken to protect players. HART® gear runs from $79.95 to $169.95 MSRP with high profit margins.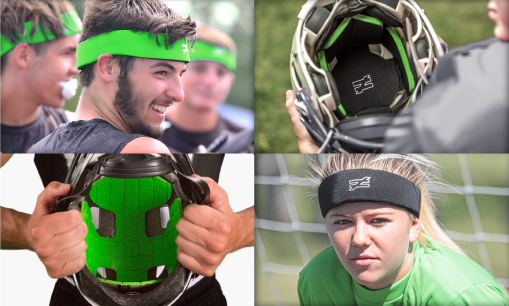 High Value Patents:
Unequal is protected by an extremely deep moat of over 100 patents world-wide, which have been independently valued at $322 million.
Awards and Accolades:
Unequal has been named among the Forbes 100 Most Promising Companies, ESPN Top-15 Best Sports Innovations, #1 Tech Innovation by Esquire.com and was the winner of the DuPont Kevlar Innovation Award.
Milestones:
FDA has approved an IFU claim for our Commotio Cordis device.
Tufts Medical Center authored a peer-reviewed, published study on Unequal's effectiveness.
There are 100+ Worldwide Patents.
Unequal has built gear for athletes across all pro leagues and been used in the Super Bowl, Stanley Cup, World Series, World Cup, X-Games and the Olympics.
Tom Cruise requested our protective technology for his stunt team on several of his blockbuster movies.
We have license technology to BodyGuardz® for phone cases currently selling in thousands of AT&T, Target and Best Buy stores.
Used by the Pros:
The technology developed to protect those that protect us was adapted for sports applications. It first found favor in pro sports among NFL players and their football sons, who flocked to the company's protective wear once they heard the likes of James Harrison was touting Unequal's protective power. Unequal gear, including body armor, helmet supplemental padding and headgear, is or has been worn by thousands of players in the NFL (Jordy Nelson helped protect his ribs in 2017 NFC Championship game with Unequal), MLB (David Ross, now retired, Salvador Perez, Buster Posey use Unequal), NHL (Boston Bruins swear by Unequal), NWSL (Ali Krieger, Carli Lloyd have worn Unequal), USLacrosse (Jan 2017 USL Magazine editorializes about Unequal)... and colleges, universities, leagues, clubs, high schools, etc.
Reduces Risk of Injury:
In addition to all of the obvious contact sports, competitors at the winter X Games and Olympics have sought after Unequal organically for multiple winter game events (Half-Pipe, Luge, Slopestyle, Downhill), giving those athletes an edge. Seeing Sarka Pancochova's head slam head slam the icy surface in a horrific fall in the 2014 Olympics, yet ski away and be cleared through concussion protocol the next day, speaks volumes. Arielle Gold hit the podium for an Olympic Bronze Medal in snowboarding half-pipe in 2018. Unequal simply deals with blunt force trauma and impact shock and reduces acceleration differently and better than typical plastic and foam. It seriously reduces risk of injury for athletes dealing with the abuse that comes with collision sports and action sports wipeouts.
Awards for Innovation:
Unequal has received several prominent awards for innovation in the field of protective sportswear. The company was recognized by Forbes as one of the magazine's 100 Most Promising Companies. Thanks to our work with DuPont, the manufacturing company presented Unequal with its Kevlar® Innovation Award. Esquire, ESPN, and Inc. Magazine have all listed the company and its products among the most important tech innovations ever in sports. Perhaps the most interesting recognition has come from Tom Cruise who asked that Unequal outfit his entire stunt team for the movies Edge of Tomorrow and Mission Impossible 5.
Unequal.Live

has plenty of across-the-board info on what people are saying about us.
---
Disclaimer:
This website is solely intended to provide information. The information contained herein does not constitute an offer to sell any interests nor is it a solicitation to purchase the securities or other financial instrument of Unequal Technologies Company ("Unequal"), or any other entity. An offering is made only by a prospectus or Private Placement Memorandum ("PPM"). As with any investment, an investor should read the prospectus/PPM prior to making any investment decision and consider the risks and other important information described therein. You are solely responsible for determining whether any investment, security or related transaction is appropriate for you based on your personal investment objectives, financial circumstances and risk tolerance. You should consult your business advisor, attorney, or tax and accounting advisor regarding your specific business, legal or tax situation. The views and information contained within this website represent the current good-faith views of the management at the time of publication and are subject to possible correction or changes without notice of any kind.